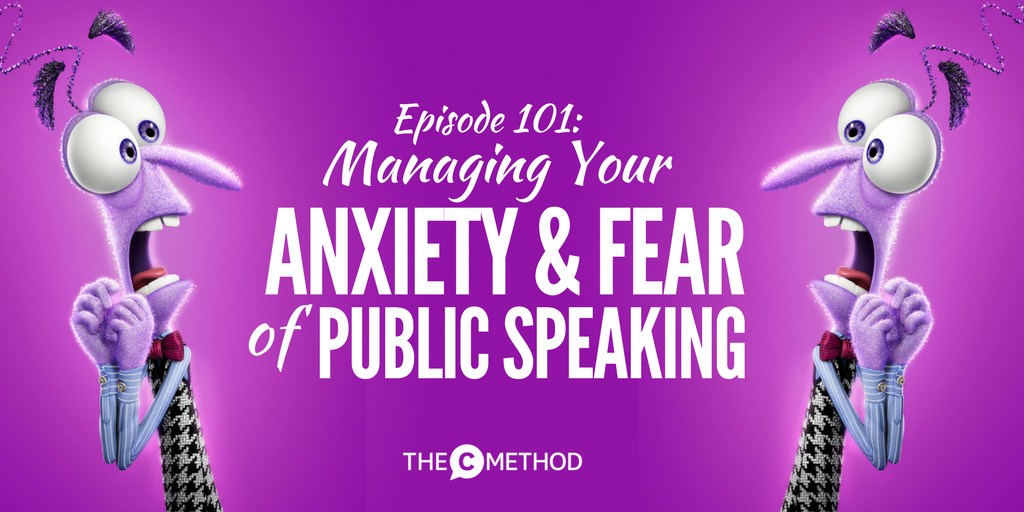 Have you ever given a presentation where your nerves and anxiety got the better of you?
I certainly have. I've given presentations where I stammered my way through them, and worked myself up to the point that I had to run to the bathroom to be sick afterwards!
Through my experience, I've learned that you can have the greatest speech ever written out, but if your nerves and anxiety take over, it will undermine the effectiveness of your presentation. You'll have less audience engagement, less buy-in to your ideas — and it may even hurt your credibility. Plus, it sucks dealing with the stress it causes!
But the good news is — you can learn to manage your fear of public speaking. It may never completely go away (it still hasn't for me!), but by implementing a few simple techniques, you'll be able to somewhat quell those ugly fear-feeding voices in your head.
In this podcast, I share my BEST tips for how to do this. They range from mindset-based challenges to easy physical tricks, but they all have one thing in common: they work. And I know this, 'cos I do every single one of them.
Also, if you're a Trolls fan…listen to the end to hear a special ukulele song just for you

This is Part 3 in the Public Speaking Mini Course. Click the links below to listen to Parts 1 and 2. Also, I recommend you download my free Speech Writing Template, which will help you follow along and thoroughly guide you through the process of planning and writing your speech/presentation.
Resources mentioned in the episode: